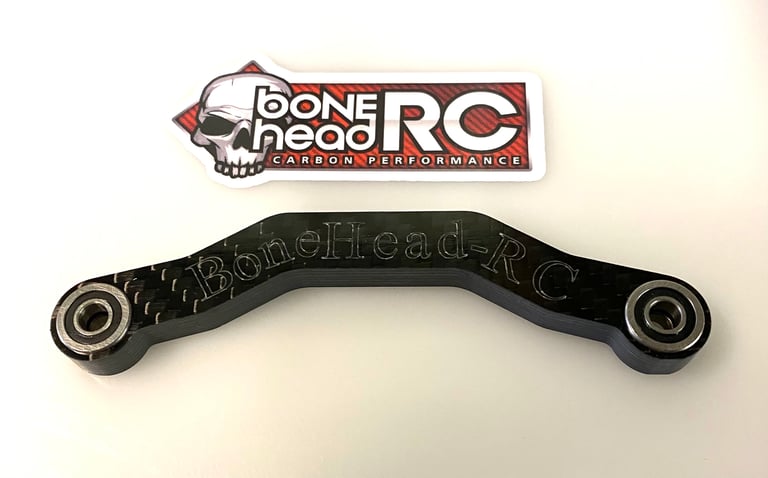 BoneHead RC upgraded carbon fibre MCD ackerman plate
Machined from 100% genuine carbon fibre layered specially to BoneHead-RC specification for an unparalleled match on strength and reliability.
Here is an MCD Ackerman plate made from 8mm thick carbon fibre, 39% weight reduction.
Fitted with rubber shield bearings to keep dust out.
Replaces MCD upgraded part 380203A
Engraved with the famous BoneHead-RC logo